Breeding
Male
Female
Puppies for sale
Current Litter

Older Pups

"A" Litter Pictures

Puppy Information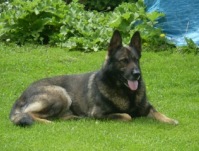 Guideon Von Bairdhaus
Breeding Information
GIDEON VON BAIRDHAUS
Black Sable
AKC # DN08046604
CKC #1094700
O.V.C. #0035126
Date of birth: 16.06.04

Matrix is the great grandson of the famous Titus z Pohranicni straze and Tom z Pohranicni straze. Matrix has strong play drive shown by high anticipation for the tug, executing the obedience exercises with great speed and determination. With a superior temperament and performance qualities, magnificent broad head, strong ear set and unforgettable expression. Absolutely flawless temperament, showing great willingness and drive to work for the handler. He has remarkable ability to remain calm under stress combined with his energetic high-powered protection work sets him in a class by himself.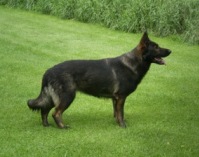 Vivian z Eurosport
VIVIAN z EUROSPORT
Black Sable
SUCHNO 55657
CKC #1102518
O.V.C. #0040124
Date of birth: 21.05.07

Fantastic pedigree for breeding. 100 percent Czech-Slovak bloodline. Her mother is 2-2 on Titus z Pohranicni straze and father Champion Galant z Pohranicni straze, Vivian has a distinctively spirited attitude and is super self-confident. Always willing to work, responsive with strong working drives. Great retrieving instincts, and is very attentive to the handler. She puts all she has into what ever she is doing. She is an excellent mom with her puppies.